RumbleTalk is an innovative chat platform for websites and online events.
You can use it to embed a live group chat or private chat on your website or beside a live stream event. It is feature packed with all the engagement tools you need to create thriving communities online.
Type of Messages
Send text messages, audio and video messages
Send private messages
Make one-on-one video calls (WebRTC based)
Share multimedia files including: Images, Word docs, Excel files, and PowerPoint presentations
Add YouTube and Vimeo videos to the conversation
Add a video broadcast using "YouTube Live"
Chat Skins - use various ready-made chat skin template, or develop your own look using CSS.
Unique Features
Approve messages before they go live
Create, send and share polls
Set up InText Keywords
Edit your own chat message
Admin Features
Approve messages before they go live
Slow down the chat by setting messages every X seconds
Mute everyone at once
Ban problematic users
Export the chat transcript
Pin messages on top of the chat
RumbleTalk simplifies things so you don't have to. So whether you're looking for a members chat, moderated chat, social chat, expert's chat, private chats or a restricted chat room - we've got the perfect solution for business of all sizes.
Check out these 5 Chat Types you can use for your next online session.
A RumbleTalk group chat is versatile and can be embedded in any website as a chat box or floating icon with just one line of code. You can also incorporate your group chat in a Facebook page to capture a larger audience.
If you don't have a website, we'll give you a URL to send to your community. The best part? You can choose one, two, or all options and embed as many times in as many sites as you like.
Here are some of the use cases where you can use your RumbleTalk Chat:
Yes, sure! RumbleTalk group chat rooms will work on any smart device using a modern web browser.
For advanced users and designers, you can even customize the mobile group chat design using CSS.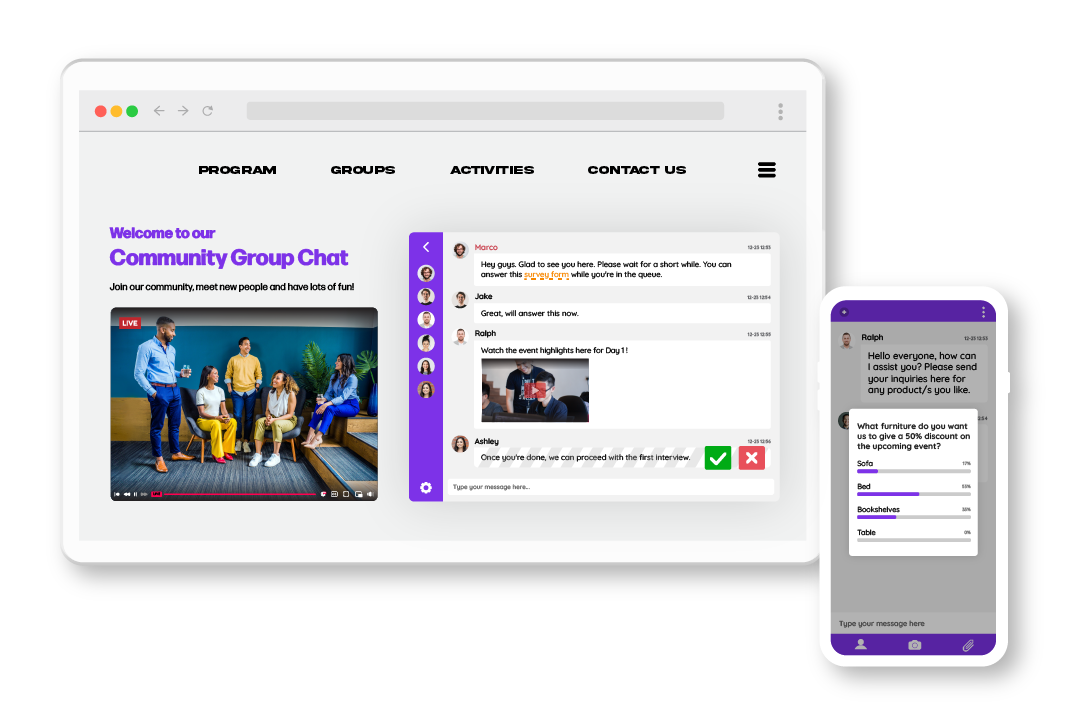 RumbleTalk Pages is a customizable, hosted minisite with a built-in chat room.
It is designed for users who doesn't have their own website. This gives them a space where they can host their chat rooms, embed a live stream, and provide their business details or personal profile.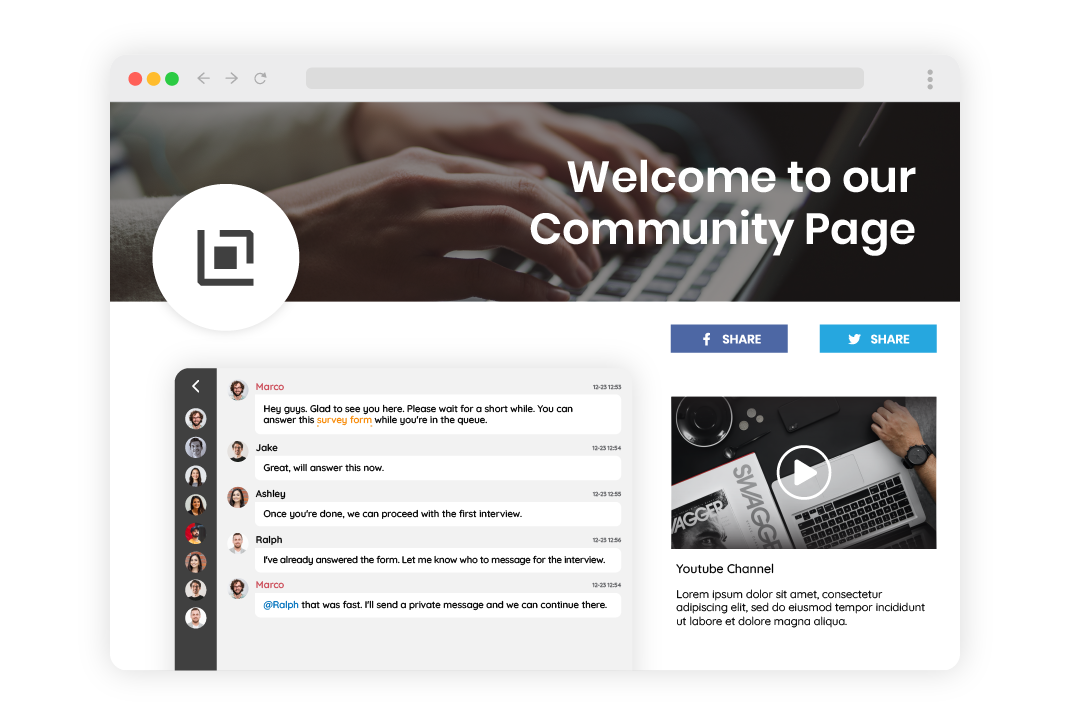 You can embed the chat to your website with an easy snippet that you copy and paste.
SSO - Use our Login SDK to Integrate your users base to automatically log in to the chat without going through the login process.
Restful API for easy integration – Integrate this smartly-designed chat platform to your own system (white lable).
Bandwidth and Messages - RumbleTalk group chats are hosted on RumbleTalk servers. This means you won't have to install any software or worry about bandwidth, server performance, or maintenance.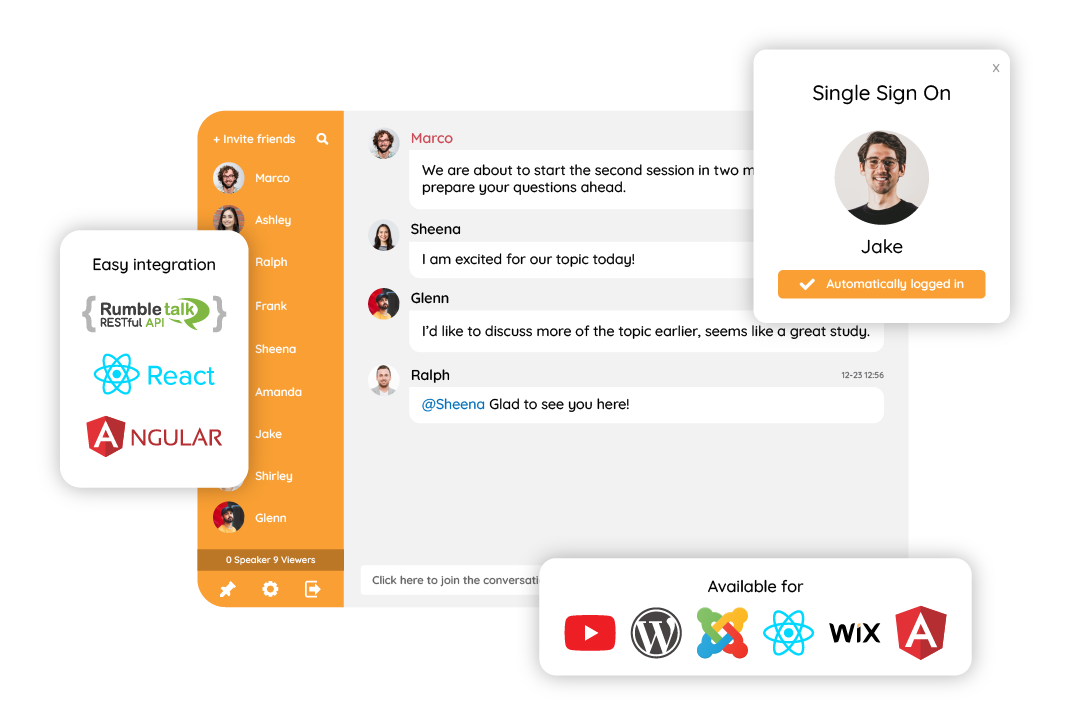 For more FAQs, how-to tutorials, and developers' guide, you may visit our knowledge base.
Go to the Knowledge Base